Discover Live Instructor-Led Digital Learning
Go beyond training with our certified-senior level instructors who combine expert technical skills and knowledge of best practices to create real-work application experiences. Our certified training classes are held at regional training centers, as well as online with live instructors. Need customized training delivered online or onsite? We can help!
Live Online Instructor-Led Training
Wonderware North offers an extensive curriculum of courses for AVEVA/Wonderware software products.
System Platform Part 1 (5 Days)
System Platform Part 2 (4 Days)
InTouch Comprehensive (5 Days)
InTouch Edge HMI (4 Days)
InTouch OMI (4 Days)
MES Operations/Performance (5 Days)
InBatch (5 Days)
Dream Report Fundamentals (3 Days)
Citect SCADA (4 Days)
AVEVA BPM/Workflow (3 Days)
Specifications
Certified Training Provider
Application Server
Batch Management
Citect SCADA Architecture and Redundancy
Citect SCADA Configuration
Citect SCADA Programming with Cicode
Citect SCADA Workspace
Dream Report
Historian
Historian Client
InTouch Edge HMI
InTouch for System Platform
InTouch HMI
InTouch Operations Management Interface
Manufacturing Execution System Operations
Manufacturing Execution System Performance
Manufacturing Execution System Quality
Industries
Oil & Gas
Food & Beverage
Life Sciences
Water & Wastewater
Infrastructure
Power & Utilities
Pulp & Paper
Chemicals
Petrochemicals
Expertise Services
Product Training
Consulting Services
Engineering Services
Project Delivery Services
Panel Building Services
Integration Services
Support Services
Project Management Services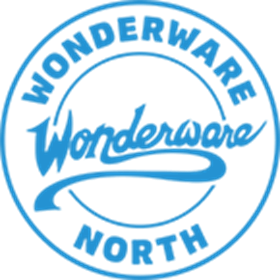 Q-mation Inc.
Wonderware North is an exclusive sales, support and training organization for AVEVA/Wonderware software solutions. We serve corporate end users, single manufacturing sites, and OEMs. We often partner with system integrators to bring AVEVA/Wonderware solutions and best practices to the world.