Modelling to Express Your Information Technology Standards
Adopt the recommended best practices for managing multiple taxonomies in a class library
Use industry/corporate/regional layers and constructs for modeling information into classes, functional and physical, attributes at different levels.
Use the facility/project standards Layer to inherit the layers of the information above and easily carve out project-specific standards.
Present your class library in different languages to suit the needs of a multilingual workforce/clientele.
Information Governance
Set baseline quality assurance rules on compliance, consistency, and completeness – all described and articulated in standards.
With quality rules defined – you have a framework in the digital asset solution to start building your dashboard or reports to give you status updates
Raise red flags where a non-compliant situation is highlighted and/or corrective action is required.
Share, View and Export Information Standards Easily
Can be rapidly deployed
Fully compatible with software systems from other vendors
Available as a SaaS solution through AVEVA's cloud platform, AVEVA Connect, so view access can be easily provided.
Standards can also be exported via Spreadsheets, XML Documents or an Information Standards Deliverables Matrix (A view of standard information in terms of tags and who is responsible and accountable for what information that is associated with those tags)
Low Start Up Cost
A simple one-off annual fee on a per-project, or corporate, basis
Avoid the risk of costly engineering errors and possible project overruns
Be in control of your data at all times
Use industry-standard templates such as CFIHOS
Set up instantly with out-of-the-box functionality
Specifications
Optimized Scenario
Information Standards existing in a document or spreadsheet format causes inconsistencies in the modelling of Information Standards, Governance and Sharing of data. The Information Standards Management Solution helps digitize these aspects and brings seamless adoption of ISO 15926 enabling the availability of structured operational information at the time of handover - reducing both effort and cost.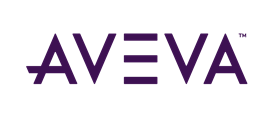 AVEVA Group Limited
AVEVA creates industrial software that inspires people to shape the future. We believe industry advancement should enhance the human experience.
Related Products
AVEVA™ Engage
Designed for touch, AVEVA Engage combines market-leading 3D visualization with a seamlessly connected view of project and asset information.
AVEVA™ Asset Information Management
Accelerate information discovery and break down silos for fast, intuitive, in-context access to relevant data.
Related Services
Source Control & Change Control
The key to maintaining a SCADA system is having documented Source Control & Change Control systems.
SCADA Health Audit
A dashboard, list, and formal write-up documenting the state of your SCADA system. SCADA reliability affects production.