Visually Identifying Issues Using AI
Integrated with AVEVA™ System Platform & OMI and AVEVA™ Insight, the solution employs deep learning to train and deploy machine learning models from an easy-to-use web-based interface. Designed for low latency industrial environments, Vision AI Assistant enhances situational awareness by helping operators maintain attention on their tasks without continuously monitoring live camera feeds.
Anomaly Detection
An Unsupervised Machine algorithm is used to learn baseline trends, then applies a statistical test to determine if a specific image represents an anomaly. The Anomaly method can detect any type of anomaly, including novel anomalies. Users provide a collection of training images that represent the expected outcome or 'good' condition, and the Vision AI Assistant determines an anomaly when real-time images do not match training images.
Discrete State Detection
This method utilizes a Supervised Deep Learning algorithm to distinguish between two known states. Users provide training images containing examples which are already labelled or categorized, and the algorithm builds a general model of each category. The algorithm then processes the un-categorized images and attempts to assign each item to one of the pre-learned categories
Specifications
Optimized Scenario
Use images from existing general-purpose cameras and convert them into image classification-based analytics.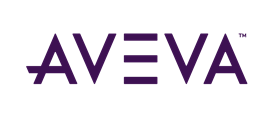 AVEVA Group Limited
AVEVA creates industrial software that inspires people to shape the future. We believe industry advancement should enhance the human experience.
Related Offers
AVEVA System Platform, formerly Wonderware
Empowering you with a responsive control platform for supervisory control, HMI, MES, and IIoT.