InduSoft Web Studio is now AVEVA Edge – A new name and an exciting opportunity
Posted: April 21, 2021
We are excited to share that InduSoft Web Studio is changing its name to AVEVA Edge, and we are welcoming its customers into our AVEVA Partner Network.
As part of the AVEVA family, you can now take advantage of a host of benefits. We want to help you empower your teams, shape your business for the future, and elevate your operations with Performance Intelligence.
AVEVA Edge and InduSoft Web Studio were previously sold as two separate products. Going forward all future releases will be released as AVEVA Edge. The quality and service you trust from InduSoft won't go away. We are committed to protecting and preserving your investment, and ensuring you have a seamless experience. When you choose to upgrade, your previous InduSoft Web Studio applications will work in newer versions of AVEVA Edge.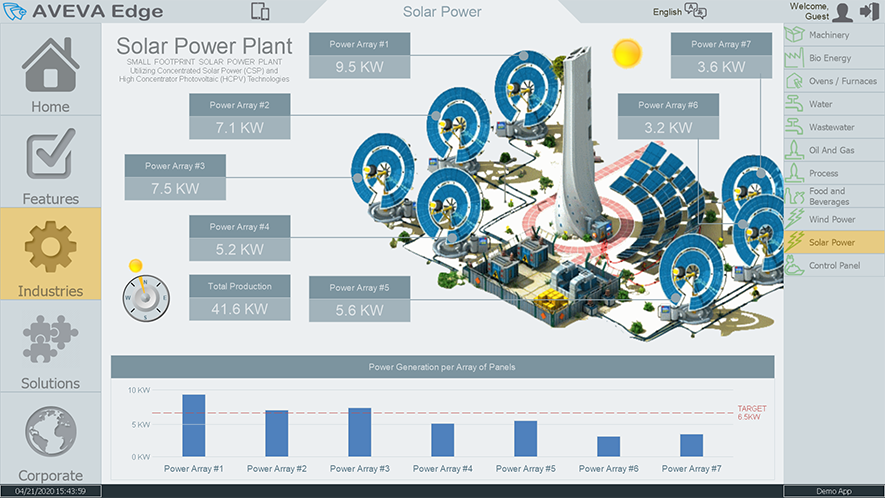 So, what exciting benefits can you expect from AVEVA
Along with a change in name, we also wanted to share some of the benefits you can expect. Whether you're upgrading an older version of InduSoft Web Studio to AVEVA Edge or just starting out, here are some of the advantages of working with AVEVA:
A broader range of licensing options, including unlimited and subscription licenses
Access to a much larger support team available to help you
AVEVA's Customer FIRST program which offers elevated levels of support.
A global network of sales representatives and Technical Sales Consultants are standing by to help
Native integration of AVEVA Edge with AVEVA software, including seamless access to AVEVA Insight, AVEVA System Platform, and AVEVA Edge Management. This makes it even easier for you to create innovative operations control solutions for your business.
I'm using an old version of InduSoft Web Studio. Do I have to upgrade?
No, you don't have to upgrade to continue using your software. However, we do recommend that you work with the latest version of your SCADA or HMI software to ensure you have the most recent security patches and updates. We especially recommend that users on InduSoft Web Studio 8.1 or earlier upgrade to the current version.
Welcome to the AVEVA Partner Network - Find your Partner
As part of this transition AVEVA is also moving full distribution and support for our AVEVA Edge software to our AVEVA Partner Network. For existing InduSoft Web Studio now AVEVA Edge customers we recommend that you reach out to your AVEVA Partner to learn more.
You can find your partner by visiting AVEVA Distributors.
For more information, be sure to read our Frequently Asked Questions, and our Global Customer Support Guide.