End to End Manufacturing Solutions
Planning, Roadmapping and Design
Continuous Improvement & MES - helping you get the most out of your equipment
Implementation of automation projects from PLC to ERP integration
Wonderware Endorsed System Integrator - certified staff, proven success
Manufacturing IT Infrastructure
Obsolescence Management
Packaging Validation
Ideal for manufacturers that run products of different flavors, formulations or sizes.
Reduce rework and recalls due to packaging errors.
Significantly reduce changeover time by automating parameter changes.
Manage packaging parameters from a secure central location.
Compatible with most printing and scanning devices.
Recipe and Batch Management
Recipe Management with security and change tracking
Automated recipe parameter download
Batch Control
Batch Reporting
Increased product quality
Reduced changeover times
Specifications
Industries
Food & Beverage
Water & Wastewater
Power & Utilities
Mining
Chemicals
Expertise Services
Consulting Services
Engineering Services
Cyber Security
Project Delivery Services
Design Services
Integration Services
Requirements Definition Services
Project Management Services
Developer Product Certifications
Historian
System Platform
Historian Client
InTouch
ArchestrA Object Toolkit
MES Quality
MES Performance
MES Operations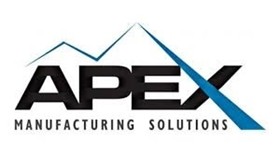 APEX Manufacturing Solutions
Provides comprehensive, end-to-end manufacturing solutions that include automation systems design and integration, Manufacturing Execution Systems, continuous improvement consulting and implementation, and support and maintenance services. APEX clients include global companies in the food and beverage processing, consumer packaged goods, renewable and traditional energy, semiconductor, pharmaceutical, metals and mining, water, lumber, and paper industries. Our solutions are designed utilizing industry standards and practices, enabling seamless integration from the plant floor to the enterprise level of an organization.