Setup & Configuration
Setup and configuration can be a challenge when you have a large number of protocols, HMI's, systems for your operation. We offer expertise to make setup and configuration a simple experience.
Protocol Implementation
Communication lies at the very core of the smart manufacturing vision. Secure, robust and reliable industrial protocols are essential to its success.
Consulting
We provide the right software packages to solve your industrial operations challenges through our culture of collaboration, reliability, and responsiveness.
Specifications
Industries
Oil & Gas
Food & Beverage
Life Sciences
Water & Wastewater
Infrastructure
Power & Utilities
Pulp & Paper
Mining
Chemicals
Automotive
Services Regions
North America
North East Asia
Europe
Expertise Services
Product Training
Consulting Services
Engineering Services
Support Services
Software Development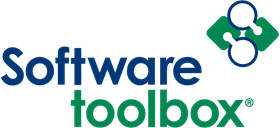 Software Toolbox
Since 1996 we have been the leading provider of 3rd party component software products for the automation industry.  We have customers in over 100 countries and on 7 continents.
Related Products
Universal Device Connectivity - OmniServer
A universal software application for integrating serial or ethernet devices such as barcode readers, printers, scales, gauges, and more without programming.