Connecting your device diversity
OmniServer is designed to remove the headache of connecting to a wide range of control devices such as scales, weighbridges, barcode readers, printers, gauges, camera controls and more. The no programming approach reduces risk and integration cost.
Delivers data where you want it
The resulting data is delivered to OPC UA and OPC DA Clients, as well as, Wonderware Suitelink Clients and DDE Clients or other applications such as databases, text files, or email.
Specifications
Optimized Scenario
Ideal for text-based custom protocols used by devices where there isn't an existing, off-the-shelf communications server (such as scales, barcode readers, RFID systems, sensors and more)
System Requirements
Windows 10
Windows Server 2012
Windows Server 2016
Windows 7
Windows Server 2003
Windows Server 2008
Windows 8
Windows 8.1
Windows XP
Windows Vista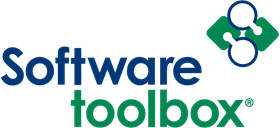 Software Toolbox
Since 1996 we have been the leading provider of 3rd party component software products for the automation industry.  We have customers in over 100 countries and on 7 continents.