Follow Current Context
Users can navigate PLC logic in an OMI App to identify problem areas, investigate abnormal behavior, diagnose fault conditions, and identify interlocks that would otherwise require access to the PLC programming software.
Handles multiple programs simultaneously
Asset Mapping
Provision for an asset naming map to translate names in the System Platform namespace to tag names in each PLC if the names are different
An asset mapping file contains a list of assets that represent physical objects like a pump or a valve in your production environment that are monitored and managed by a running OMI application.
For example, you have asset Pump001 and your PLC environment contains multiple controllers with the tag PMP001 - You can add a map for Pump001 that searches controller PLC01 for the tag PMP001.
Supported Controllers & Languages
Support for Rockwell Series 5000 controllers
Supports Siemens SIMATIC
Support for Schneider Electric Unity Pro and EcoStruxure™ Control Expert
Additional language support:

Sequential Function Chart (SFC)
Function Block Diagrams (FBD)
Structured Text (ST)
Expand and Explore with Flyover Help
Scroll around and explore the code as required
An optional tree view will visualize the entire PLC namespace and allow the user to explore further.
The PLC Viewer OMI App includes a system of flyover help, which is shown by hovering your mouse directly over a function block to show the asset identifier associated with the block.
The flyover help can also show embedded Rockwell Compute expressions by hovering the mouse over a compute block title.
Specifications
Optimized Scenario
The PLC Viewer OMI App provides a view within a layout pane to easily identify the current control states of a PLC while an OMI Application is running.
System Requirements
AVEVA System Platform 2017 Update 3 Service Pack 1, or more current version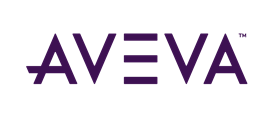 AVEVA Group Limited
AVEVA creates industrial software that inspires people to shape the future. We believe industry advancement should enhance the human experience.