Digitally Transform Operator Tasks
Render a Digital Twin–A complete high fidelity digital representation of a physical asset within an Augmented Reality (AR), Virtual Reality (VR) or a Mixed Reality (MR) environment
A digital twin provides a safe, reliable environment to study, inspect, and test asset maintenance and optimization strategies prior to implementation.
Offers a powerful toolset based on Microsoft Visual Studio, DirectX, and the Windows API
Layer the Digital Twin with Augmented and Virtual Reality
Using a tablet device or Microsoft HoloLens, operators can actually view an augmented overlay of the physical asset, and access step-by-step procedures for maintenance or training needs.
Superior Maintenance
Accurate and timely collection of data
Proactively analyze and react to potential problems to increase efficiency
Empower personnel to act before equipment failures occur
Quality is "built-in" as complex tasks proceed
Best practices digitized and deployed
Specifications
Optimized Scenario
Augment the maintenance operator's experience using Augmented, Virtual and Mixed Reality technologies.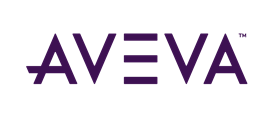 AVEVA Group Limited
AVEVA creates industrial software that inspires people to shape the future. We believe industry advancement should enhance the human experience.
Associated Scenarios
Empowerment of Workforce for Increased Productivity
Digital Workforce transformation considers knowledge transfer, an aging workforce, best practices improvements, leveraging actionable intelligence, and improving labor productivity.
Maximize Operational Continuity and Manage Risk
Maximize operational continuity through risk management to ensure asset reliability, asset performance, workforce effectiveness, and process optimization.