Overview
With over 100 people dedicated to PLC, SCADA and industrial management systems, we have grown to become one of the largest control and automation system integrators in the United Kingdom. We provide an array of control and automation solutions across a wide range of sectors.
Cyber Security for Industrial Control Systems
Our expert knowledge of control systems and cyber security means that we can work with you to implement robust security measures appropriate for your production environment. We will provide a fixed-price survey of ICS assets and a security-risk assessment that can then be used to prioritize technical defences and policy development.
Functional Safety
We're here to help you reduce the risks related to your plant operation so you can achieve your intended safety levels. We provide management, design, and installation of process safety systems that fulfill all your functional safety needs. These include process control systems, such as PACs, DCS, PLC and SCADA, and safety instrumented systems incorporating ESD controllers.
Internet of Things
If you're looking for ways to remove inefficiencies, highlight new business opportunities, manage downtime, improve production rates, improve safety, and use gaps in workforce skills more efficiently, then the data from your systems and machinery can be used to help you achieve this.  We will tailor a program based on "the Internet of Things (IoT)" to create a sensory-led system that can be controlled and managed both remotely and locally on-site. Data can then be accessed historically and in real time to achieving these opportunities.
24/7 Support
To ensure your business remains continuously operational, you need support that is available immediately when something goes wrong. To meet your needs, our dedicated, expert support team is ready to assist you 24/7 should you experience any problems with your industrial automation system (PLC, SCADA, HMI). Our team of engineers and specialists are specifically trained in fault finding so they can get your plant back up and running as quickly as possible.
Specifications
Industries
Oil & Gas
Food & Beverage
Life Sciences
Water & Wastewater
Infrastructure
Power & Utilities
Expertise Services
Engineering Services
Cyber Security
Project Delivery Services
Panel Building Services
Design Services
Integration Services
Maintenance
Support Services
Software Development
Project Management Services
Developer Product Certifications
Historian
System Platform
Historian Client
InTouch
ArchestrA Object Toolkit
ArchestrA DAS Toolkit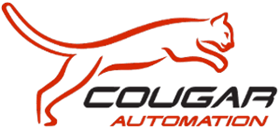 Cougar Automation Ltd.
The UK's leading supplier of Control System Integration services. We provide five distinct service deliverables to a range of industry sectors: Control Systems Integration; Cyber Security for ICS; Functional Safety; Internet of Things and 24/7 Support