Industrial Automation
We offer fully integrated solutions for our customers starting from the sensor, including PLC and SCADA implementation, up to the connection of various ERP Systems.
Batch production
Customer specific implementations of Batch systems are one of our main business fields. Use your existing ERP systems to automatically generate InBatch recipes in order to minimize manual recipe maintenance.
Logistics
Modern streamlined production environments require their resources just when they are about to be consumed. Our Just In Time and Just In Sequence solutions offer the perfect material handling for these situations.
Manufacturing Execution Systems
Track your products throughout your production lines. Our implemented MES systems allow you to back trace your goods all the way back to the initial raw materials.
Specifications
Industries
Food & Beverage
Chemicals
Automotive
Expertise Services
Engineering Services
Engineering Services
Panel Building Services
Project Delivery Services
Developer Product Certifications
Historian
System Platform
Historian Client
InTouch
ArchestrA Object Toolkit
Skelta BPM
InBatch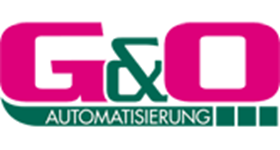 G & O Automatisierungsgesellschaft mbH & Co. KG
We have been delivering technical solutions to major international companies with factories in Europe since 1992. Our services include all phases of project work in the electrical installations of machines to new or existing production lines. We have gained valuable experience working in both the automobile & food industries by bringing their processes in-line with the latest technology in automated steering, controlling and data capture systems. Our advantage is being able to quickly establish a close working relationship with our customers and meet their needs in the quality and timings that are agreed.
Related Services
EVANS Control Room Expertise Services
Manufacturer of control room consoles, technical furniture, and security rooms. Discover your next console and control room solutions with Evans.