HMI for Remote Users
Extend HMI applications access to mobile, casual, and non-traditional users using a wide variety of devices with an HTML5 compliant browser.
Enables remote users to securely achieve greater visibility of plant floor data (graphics, performance, alarms, trends) from any location.
Licensed for use with AVEVA InTouch HMI only
Secure Access
Delivered securely so that your plant data is protected from unauthorized access
Security features include integration with Microsoft Windows® authentication, Active Directory, Encryption, Secure Sockets Layer (SSL), Firewall-friendly.
The portal can be placed inside a DMZ (via a gateway)
Essential Extension
AVEVA InTouch Access Anywhere is not a replacement for dedicated mission-critical workstations, but it is an essential extension of AVEVA InTouch HMI and is targeted towards casual and remote users.
Specifications
Type
InTouch HMI Access Anywhere is available at no additional charge to customers purchasing InTouch RDS/TSE concurrent licenses.
Languages
English
Spanish
Japanese
French
German
Chinese Simplified
Russian
System Requirements
Popular Browsers
Windows Server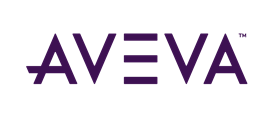 AVEVA Group Limited
AVEVA creates industrial software that inspires people to shape the future. We believe industry advancement should enhance the human experience.