Industrial Automated Messaging Introduction
Our Industrial Automated Messaging software offers a generic interface to a multitude of messaging platforms, enabling simplified communication and configuration.  This solution enables messaging to the right people at the right time with features such as:
Automated failover provider paths
Connection management
Time zone configuration
Schedule configuration
Distribution lists
IIoT Enabled Platform - Advanced Connectivity and Interoperability
Our Innovative Communication Platform leverages our partnership with AVEVA and our integration with industrial automation systems.  Key Benefits:
Platform is IIoT enabled – supports a wide range of inputs (applications and systems: ERP, MES, Life Safety) and outputs (devices and messaging destinations)
Easy installation & dynamic configuration – user-friendly, rapid installation, and dynamic configuration
Multi-lingual character support – our software supports the output of Unicode characters to both textual devices and visual displays
Centralized & remote management – access SeQent Solutions from any browser on any device
Industrial Alarm Notification Software Bundle
FirstPAGE can be used as a standalone product, or it can be bundled together with our Industrial Alarm Notification Software.
Cost-effective and innovative solutions - we offer competitive pricing & consistently evolve our product lines to meet industry and customer demands
Real-time notifications & insight - receive alarm notifications and gain insight into operations in real-time
Highly scalable & customizable – infinitely scalable and can easily replace or integrate with current system
Alarm escalation & management - full alarm and event life cycle management with automatic alarm escalation, repeat counts, and message delays.
Product Extension- Industrial Wi-Fi SMS Messaging
SeQent's Industrial Wi-Fi SMS Messaging product family provides an autonomous communications network built off of an internal Wi-Fi network. This innovative and cost-effective product enables secure and reliable Wi-Fi message delivery that eliminates the requirement of a SIM card and carrier contract, as well as mobile carrier coverage dependency.
Specifications
Optimized Scenario
Increase productivity, quality, and the bottom line with our Alarm Notification & Visualization Software solutions that build a bridge between industrial automation systems and communication devices.
Languages
English
Multi-Lingual Character Support – our software supports the output of Unicode characters to both textual devices and visual displays
System Requirements
Windows Server
Android
Apple iOS
Windows Operating System
Windows Clients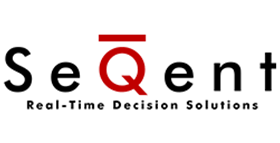 SeQent
SeQent is a leading industrial automation software provider and early pioneer in the Industrial Internet of Things (IIoT) with over twenty years of experience and thousands of installations worldwide. Our Alarm Notification Software, Andon-Visual Display Management, Industrial Automated Messaging, and Industrial Wi-Fi SMS Messaging solutions provide a bridge between industrial automation systems and communication devices.
Related Products
AVEVA System Platform, formerly Wonderware
Empowering you with a responsive control platform for supervisory control, HMI, MES, and IIoT.
AVEVA InTouch HMI, formerly Wonderware
Formerly Known As InTouch HMI
InTouch is award-winning HMI visualization software that empowers you to achieve operational excellence. Used in more than one-third of the world's industrial facilities, in virtually every country and industry.