Accelerating your infrastructure plan ambitions
With $1.2 trillion in federal funding for rebuilding American infrastructure, now is your opportunity to transform and digitalize. 
Infrastructure plan ambition
TRANSMISSION and DISTRIBUTION
Modernize the electric grid to deliver clean electricity, building thousands of miles of new, resilient transmission lines to facilitate the expansion of renewable energy.
WHAT'S IN THE BILL
$65 billion to modernize the nation's grid
HOW AVEVA HELPS
Dominion Energy is using our solutions to share renewable energy information via the cloud, increasing speed-to-market of vital environmental data by 50% and helping to accelerate the net-zero economy, increase their profitability, and power America's low carbon energy transition. 
Infrastructure plan ambition
WATER INFRASTRUCTURE
Make communities safer and water infrastructure more resilient to the impacts of climate change and cyber-attacks. Invest in weatherization.
WHAT'S IN THE BILL
$50 billion to make communities safer and infrastructure more resilient
HOW AVEVA HELPS
Optimize operations and reduce costs, while keeping people healthy and safe. With improved automation and notification, Spokane Water reduced their lost water rate to 6%, one of the lowest in the United States.
Infrastructure plan ambition
CLEAN WATER
Modernize America's drinking water, wastewater, and stormwater systems, tackle new contaminants, and support clean water infrastructure across rural communities
WHAT'S IN THE BILL
$54 billion to repair water infrastructure
HOW AVEVA HELPS
Ensure water safety and reliability, while meeting regulatory compliance. Pima County increased operational efficiency 50% and reduced overall energy consumption by 10% with our situational awareness and mobile workforce solutions.
Infrastructure plan ambition
BUILDINGS
Invest in the modernization, sustainability and resilience of federal buildings. Build, preserve, and retrofit more than two million homes and commercial buildings.
WHAT'S IN THE BILL
$475 million for energy audits and building upgrades
HOW AVEVA HELPS
Deliver affordable, energy efficient, and resilient facilities. By using operational data to achieve carbon neutrality, UC Davis reduced gas usage by 62%, with projected savings of $197million over 60 years. UC Davis is on track to be carbon neutral by 2025.
Infrastructure plan ambition
TRANSPORTATION INFRASTRUCTURE
Upgrade Federal Aviation Administration assets to ensure safe and efficient air travel and invest in inland waterways, coastal ports, land ports of entry, and ferries.
WHAT'S IN THE BILL
$25 billion for airport improvements
$17.4 billion for waterway and coastal infrastructure, inland waterway improvements, ports, and land ports
HOW AVEVA HELPS
Modernize airport control systems for greater operational efficiency. AENA now has a single system allowing enterprise visualization of 1,500,000+ signals across building management, flight operations support, power plant management, and luggage handling. 
Infrastructure plan ambition
TRANSPORTATION
Repair and upgrade aging infrastructure, modernize bus and rail fleets, and make stations accessible to all users. Train the transit workforce to maintain and operate new vehicles.
WHAT'S IN THE BILL
$39 billion to modernize transit
$5.75 billion to replace thousands of transit vehicles with clean, zero emission vehicles
HOW AVEVA HELPS
Reduce development time and improve operational efficiency. Norfolk Southern Railway cut development time by as much as 50%, while increasing the work efficiency of both yardmasters and trainmasters.
Infrastructure plan ambition
MANUFACTURING
Strengthen manufacturing supply chains for critical goods, protect Americans from future pandemics, and jumpstart clean energy manufacturing.
WHAT'S IN THE BILL
$500 million for energy and efficiency upgrades at small- and medium-sized manufacturers
HOW AVEVA HELPS
Accelerate the digital transformation of manufacturing operations, safeguarding quality and safety. Genentech realized a 50% acceleration in medicine manufacturing timescales.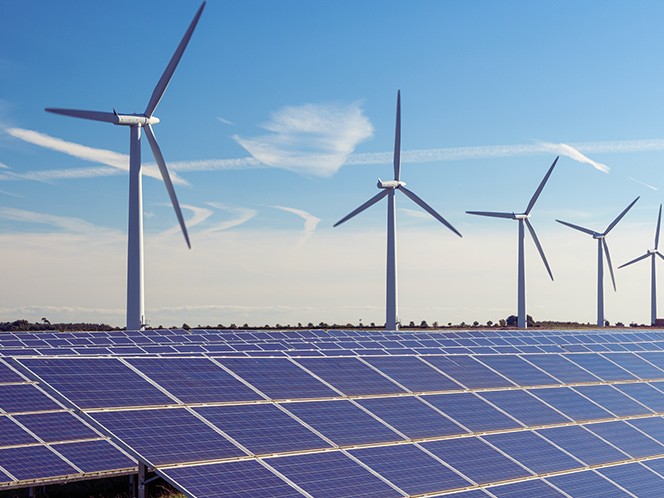 Shaping a more sustainable America together
From water and energy to manufacturing and infrastructure, AVEVA enables some of America's most critical industries to accelerate their digital transformation and ensure a sustainable quality of life through reliable and efficient services.
Learn more about what we do for your industry
---
Discover latest news and resources
Check out the latest news, blogs, events, webinars, and success stories
Mar 14, 2022

Federal funding for sustainable and resilient infrastructure

Feb 16, 2022

Five challenges renewables must overcome to surpass fossil fuels

Feb 07, 2022

A shot in the arm: The PI System improves the pharmaceutical industry

Dec 13, 2021

Cloud: Work smarter, not harder

Nov 17, 2021

How much electricity does an electric vehicle need?

Nov 16, 2021

AVEVA publishes first Sustainability Report further affirming our commitment to a accelerate a sustainable future