Templates for a New Instance of an Asset
Configure an Instance from an asset library template
Determine which symbol to use
Modify a configured instance
Add a symbol to an instance
Document Conventions
Equipment Asset Templates
Equipment can be driven by either a fixed single speed motor or a variable speed drive (VSD)
The configuration is as simple as selecting the relevant symbol you want to add from the template and dragging it onto the canvas
Adjust the size and position of the symbol as necessary
Valve Asset Templates
Each valve and damper template includes a configurable graphic from the Situational Awareness Library to represent the equipment type run time and to display various operational options.
Instrument Asset Templates
The instrument asset category includes templates for items such as flow and pressure meters, temperature and level sensors, Analog Input/Output, and PID controllers
Specifications
Optimized Scenario
The asset library is categorized into three tool sets within the ArchestrA IDE Template Toolbox and helps build an instance (asset), through the Configure New Asset Editor
System Requirements
Windows Server
Windows Operating System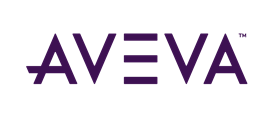 AVEVA Group Limited
AVEVA creates industrial software that inspires people to shape the future. We believe industry advancement should enhance the human experience.