Introductions
Manufacturing companies are under constant pressure to meet market expectations. There are many challenges to meet like changing customer preference, moving from mass production to mass customization, shortage of qualified human resources, increasing regulatory compliance and brand protection to name a few. GoDigital range of services and solutions help you negotiate these challenges leveraging new technologies like IIoT, Artificial Intelligence, Analytics, Machine learning, Augmented Reality.
Advisory Services
Understand how Industrial Internet of Things (IIoT) will impact your business, identify opportunities to leverage these technologies to create new business models and roadmap them to success – with help from our advisory services.
Proof of Concept Solutions
When you are actively evaluating technologies and exploring ways to leverage them for your plant or machines, you want to get started correctly. Use our Proof of Concept Services to get a prototype of an application and connect it to real machines/plant, devices & sensors, and see it in action to gain confidence.
Performance Management Solutions
Our best practice solutions for Performance Management. Rightsize plants, machines & equipment, gain insights in real-time to run them efficiently and improve design, operations, and maintenance.
Remote Maintenance Solutions
Our best practice solutions for Remote Maintenance to increase asset uptime. Collect real-time data to detect and diagnose problems, and solve problems remotely or in field with Augmented assistance
Specifications
Industries
Food & Beverage
Life Sciences
Power & Utilities
Automotive
Services Regions
North America
South East Asia
Middle East
Europe
Expertise Services
Consulting Services
Engineering Services
Design Services
Software Development
Project Management Services
Prototyping
Developer Product Certifications
System Platform
Historian Client
InTouch
MES Performance
MES Operations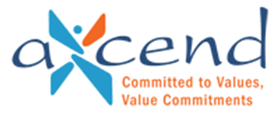 Axcend Automation & Software Solutions Pvt. Ltd.
An Industrial IT solutions provider working closely with Manufacturing and Utility organizations across the globe. We offer solutions that enhance productivity by optimizing the manufacturing operations. Axcend adds value to organizations through innovative solutions in the areas of Industrial Automation, Manufacturing Execution Systems, and Industrial Software product development
Related Products
AVEVA Historian, formerly Wonderware
Formerly Known As Historian
Empower people with high-fidelity historical data from operations, enabling them to solve problems faster, make better data-based decisions, and increase productivity.
AVEVA InTouch HMI, formerly Wonderware
Formerly Known As InTouch HMI
InTouch is award-winning HMI visualization software that empowers you to achieve operational excellence. Used in more than one-third of the world's industrial facilities, in virtually every country and industry.