Quality Project Execution Methodologies
We employ proven project execution methodologies to standards audited by third-parties, one of the ways we ensure successful client projects. The only 3-time winner of Control Engineering System Integrator of the Year, Matrix performance provides for over 85% of our business being repeat business with satisfied clients.
Full Range of Expertise Services
We give clients a one-stop shop partner for turnkey engineering projects. Over the course of nearly 40 years in business, Matrix has navigated several technology revolutions and economic downturns, becoming the technical leader and financially strong partner our clients can count on to perform, deliver innovative system solutions, and be there no matter what.
A Better Process for Success
This short video gives you a fast-paced overview of Matrix Technologies, with insight into our people, capabilities, and corporate values.
Specifications
Industries
Oil & Gas
Food & Beverage
Life Sciences
Mining
Chemicals
Automotive
Services Regions
North America
South America
South East Asia
Middle East
Europe
Expertise Services
Consulting Services
Engineering Services
Cyber Security
Project Delivery Services
Design Services
Integration Services
Construction Services
Requirements Definition Services
Support Services
Software Development
Project Management Services
Other Certifications
CSIA Certification
ISO 9001 Certification
Developer Product Certifications
Historian
System Platform
Historian Client
InTouch
Citect SCADA
ArchestrA Object Toolkit
ArchestrA DAS Toolkit
InBatch
MES Quality
MES Performance
MES Operations
IntellaTrac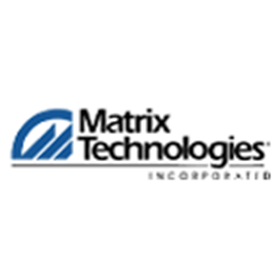 Matrix Technologies Incorporated
A full service Systems Integrator and Engineering Firm with offices in Maumee, OH; Atlanta, GA; Cincinnati, OH; Denver, CO; Indianapolis, IN; Kansas City, KS and Minneapolis, MN. As an ISO 9001:2015 Certified Compliant, CSIA company, we provide quality turnkey project execution exceeding our client expectations.