Your Office, anywhere
Juniper Systems has been building data collection devices for oil & gas professionals for over 20 years. Designed and manufactured in the United States, the Mesa 3 Rugged Tablet provides a Class I, Div 2 tablet option for a variety of use cases within the oil & gas industry. Examples include:
Rounds and inspection
LDAR
Inventory management
Data collection/mapping
Mobile computing in hazardous locations
Mesa 3 Rugged Tablet key features
Rated IP68 – waterproof & dustproof, even with open ports
Meets military standards – shockproof, can withstand multiple 4-foot drops to concrete
Class I, Div 2
All-day battery life, with the option to hot-swap removable batteries  for continuous use
Optional RFID reader or barcode scanner
Running Windows 10 or Android 9.0 operating systems
Sunlight-readable 7-inch display for outdoor viewability
Customizable for your business needs
As a U.S. manufacturer of rugged handhelds and tablets, Juniper Systems specializes in working with OEM partners to provide custom branding, integrations, and more. The Mesa 3 Rugged Tablet is designed from the ground up for third-party development and integration. We proudly work with our partners to integrate components, circuity, and more. Our hardware designs include mechanical and electrical interfaces capable of adapting to a wide range of component interfaces.
Custom branding – logo, bumper colors, etc.
Electronic integration
Low minimum order quantities
All under one roof – sales, product management, engineering, and manufacturing
Ongoing live and specialized support
Mesa 3 Rugged Tablet Barcode and RFID Functionality
Get a closer look at the Mesa 3 Rugged Tablet with barcode or RFID, see it in use, and explore its features. Additional Mesa 3 information and helpful videos can be found on Juniper Systems' YouTube channel. New videos are released weekly.
Specifications
Type
Windows 10 tablet, 7" screensize
Processor
Quad-core Intel Pentium N4200
Storage
128GB or 256GB flash storage
Warranty
2 years with option of 3 - 5 year service plans
Weight
1.5 - 2 lbs. (680 - 907 g) depending on battery and expansion configuration
Dimensions
Tablet size 5.40"W x 8.48"L x 1.36" D ( 137 x 215" x 35mm)
Mount
Mobile computer with RAM mounts options available
Protection Class
FCC Class B, CE Marking, IP68, Optional Class 1 Division 2 Groups A,B,C,D,F,G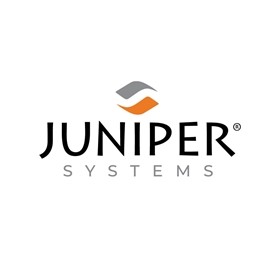 Juniper Systems Inc.
As an industry-leading U.S. manufacturer of ultra-rugged tablets, Juniper Systems specializes in creating unbeatable Class 1, Div II rugged tablets for use in the intrinsically safe market. Juniper Systems is proud of the quality products and customer service it's able to provide to its worldwide partners and users.
Associated Scenarios
AVEVA Unified Operations Center
Capitalize on digital technologies and transform your business by integrating and visualizing all available data.