Selecting and optimizing the application of SCADA technology in a robust, usable and cost-effective mechanism
With a passion for technology and a commitment to quality we offer a wide range of SCADA services from solution architecture to technology definition and automated engineering practices not only in Oil & Gas and petrochemical industries, but also in infrastructure, water and waste water, tunnels and buildings.
Toolkits and Libraries
Rapid Toolkit and Library customization are made by our centralized development team.
We believe in the open Source mentality which will benefit our customers.
Deep dive Training
Based on expanding demands of the Technology market, we proudly contribute to the development of the knowledge and best technical practices by sharing challenges and solutions with other experts in our technical workshops and deep dive training courses for our valuable clients , beacuse we believe hands on is the key.
Industrial Rugged Computer units
TeQnovation IP67 industrial PCs are ideal for rugged & reliable computer solution purposes. They are built for hostile environments and are perfect fan-less waterproof PC solutions for wet and demanding locations.
TeQnovation Remote Desktop Plugin
TeQRDP (TeQnovation Remote Desktop Plugin) is one of many useful plugins TeQnovation developed to improve the usability or design of the AVEVA System Platform. It is an AVEVA Client Control object for the System Platform to implement a direct connection via your AVEVA SCADA system (based on the System Platform) to your remote desktops without a need to fill login and password after configuration. Thus, the SCADA is fully capable of accessing the remote desktops through its own framework without the need for accessing the Windows system. This is an essential advantage because it enables the operator to use the system as before with a single sign-on policy being maintained. The operator doesn't need to log-in each time before being able to acknowledge an alarm or change a setpoint in a remote system, which would not be acceptable to the operators and will slow down operator actions.
Specifications
Industries
Refining
Oil & Gas
Food & Beverage
Water & Wastewater
Power & Utilities
Chemicals
Minerals, Metals and Mining
Petrochemicals
Services Regions
North America
South America
South East Asia
North East Asia
Middle East
Africa
Europe
Eastern Europe/Russia
Expertise Services
Engineering Services
Integration Services
Software Development
Developer Product Certifications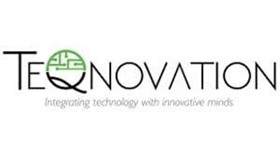 TeQnovation DMCC
TeQnovation is a progressive technology-driven company that excels in the development and implementation of SCADA Automation, Distributed Control Systems and Information Technology solutions focused on serving multiple industries such as Oil & Gas, Energy Utilities, Water and Waste Water treatment, Manufacturing including Steel, Aluminium, etc.