A Pioneer in S88 Modular Batch Solutions Since 1985
Stone is a pioneer in ANSI/ISA-88 based batching solutions that leverage:
PLC logic structured into modules or phases
Modular recipes to provide flexible procedures
A PC based batch execution engine to initiate and sequence the phases
Complete batch execution record, suitable for regulatory compliance
Industry Successes for Batching Applications
A representation of successful projects includes:
A global distiller
Consumer packaged goods and cleaning products
Brewing for craft and large breweries
Coffee roasting for some of the largest coffee companies
Specialty Chemical
Pharma and biotech
A Structured Methodology Tailored for Batching Applications
We will design a batching solution that will evolve with and adapt to your operation and business, including:
Integration with ERP utilizing ANSI/ISA-95 standards
Fully exploit the features and functions of AVEVA Batch Management software
We Can Help You Get the Most From Your Batching System
Our consulting services can quickly assess your current batching system and offer a proposal to modernize and optimize with options for the controls, software, and integrations.
Specifications
Industries
Oil & Gas
Food & Beverage
Life Sciences
Water & Wastewater
Power & Utilities
Pulp & Paper
Mining
Chemicals
Minerals, Metals and Mining
Petrochemicals
Green Engineering
Services Regions
North America
South America
South East Asia
China
North East Asia
Oceania
Middle East
Africa
Europe
Eastern Europe/Russia
Expertise Services
Engineering Services
Support Services
Developer Product Certifications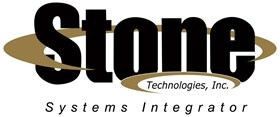 Stone Technologies, Inc.
Stone Technologies, a Wonderware Systems Integrator partner, based in St. Louis with people located in 17 states. Stone focuses on the consumer products, life sciences, and the fine chemical industries. Stone provides SMART manufacturing solutions by providing operations consulting, MES/MOM and process control design, development and implementation. The process control group specializes in process controls, batching, packaging, and material handling. The MES group specializes in manufacturing performance and operations, business intelligence, information data collection, reporting and integration with enterprise systems. The Consulting Group specializes in vision and strategy, requirements definition, and business case development. Stone Technologies is a member of Control Engineering's Systems Integrator Hall of Fame.
Related Products
AVEVA Recipe Management
AVEVA Recipe Management reduces recipe management efforts and automates formula download and recipe execution on automated equipment. Streamline the new product introduction process and increase manufacturing flexibility while securing process and product quality.
AVEVA Batch Management
The control system independent batch management software provides guidance and oversight to both recipe management and batch execution with a complete history record (EBR). Effectively manage and automate large, multi-product and multi-stream batch operations to maximize plant throughput, increase manufacturing flexibility and to deliver consistent quality to recipe specification.