One Server Connects The Largest Selection of Manufacturing Devices
The Manufacturing Suite for TOP Server contains the largest collection of manufacturing-based device drivers available, including more than 100 protocols commonly used in the Manufacturing Industry. Gets you connected to the greatest selection of plant floor devices in a single server interface, simplifying integration of all your manufacturing devices into Wonderware.
Multi-Driver Architecture Scales for Both Small and Large Manufacturing Projects
Certified for compatibility with Wonderware solutions and lab-certified by the OPC Foundation, the TOP Server Manufacturing Suite is the best option for projects where control hardware from three or more different hardware manufacturers has been implemented for a plant.  One server, one suite covers all of your manufacturing hardware needs in a single, easy-to-use configuration interface.
Specifications
Optimized Scenario
Recommended for projects where communications with process devices from 3 or more vendors (i.e. AB, Siemens, Modbus, GE, Omron, Mitsubishi, etc) is required.
Languages
English
Japanese
German
Chinese Simplified
System Requirements
Windows Server
Windows Operating System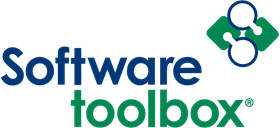 Software Toolbox
Since 1996 we have been the leading provider of 3rd party component software products for the automation industry.  We have customers in over 100 countries and on 7 continents.