One Server Connects The Largest Selection of Oil & Gas Devices
TOP Server can be easily configured for upstream, midstream, and downstream companies to help them connect, monitor, manage, and control diverse automation devices and software applications across multiple telemetry options.
Multi-Driver Architecture Scales for Both Small and Large Oil & Gas Projects
Certified for compatibility with Wonderware solutions and lab-certified by the OPC Foundation, TOP Server is an interoperable, scalable, affordable solution for connecting, monitoring, controlling, and managing diverse automation devices and software applications across multiple telemetry options, including all radio and modem types, ethernet TCP/IP, serial Multi–Drop, and satellite. Communications are managed through a robust software platform that supports an array of client interfaces including OPC, EFM, propriety communication protocols, and API's. TOP Server enables improved operations and decision making by providing real time data to SCADA systems as well as EFM output to validation and accounting systems.
Specifications
Optimized Scenario
Recommended for projects in upstream, midstream or downstream oil & gas where real-time and/or EFM historical data acquisition is required.
Languages
English
Japanese
German
Chinese Simplified
System Requirements
Windows 10
Windows 7
Windows 8
Windows 8.1
Windows Server
Windows Server 2008
Windows Server 2012
Windows Server 2016
Windows Operating System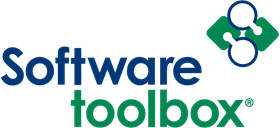 Software Toolbox
Since 1996 we have been the leading provider of 3rd party component software products for the automation industry.  We have customers in over 100 countries and on 7 continents.
Related Products
TOP Server Manufacturing Communications Suite
Communications server containing a comprehensive collection of drivers commonly used in the Manufacturing Industry. It enables connectivity to a wide variety of plant-floor devices for managing, monitoring, and controlling critical production, facility, and infrastructure systems.
DataHub OPC Gateway
Converts real-time, streaming OPC UA data to DA or vice-versa from any OPC DA server/client to any OPC UA server/client, locally or the plant network.
Related Services
Packaged Services - TopServer
Use our services for protocol evaluation, coaching, protocol implementation, review and optimization of protocols you've implemented yourself, personalized training, things that are outside the scope of product technical support that is included in license purchases.