Stream Large Scale 3D Design Models
Place output files from AVEVA E3D Design or AVEVA PDMS in the specified folder and they will be automatically detected and converted to files ready for streaming.
Read and convert.ZGL files created by AVEVA's 3D model gateways, in addition to. RVM file output from AVEVA E3D Design and AVEVA PDMS.
Relies on AVEVA Asset Information Management to provide the required mapping of object IDs between AVEVA System Platform with AVEVA Operations Management Interface (OMI) and the 3D Model.
Uses the AVEVA 3D visualization service to stream directly into the 3D Viewer OMI App.
Follow OMI Context
3D models allow operators to more quickly and intuitively understand the context of alarms, alerts, and status changes, allowing them to visualize the impact of operational status information in the context of the surrounding asset.
3D App to OMI: Show current OMI context when a 3D Object (tag) is selected in the 3D Viewer OMI App.
OMI to 3D App: Under the right conditions, if the OMI context changes for an object, the corresponding 3D view is changed enabling you to zoom and highlight that object.
Enhanced Tag Colors Extension
The Tag Colors property can be used to set the display color of one or more objects in the 3D scene.
Allows multiple tag-color groupings in a single cell and accepts alpha values for the setting of translucent materials
Pan, Zoom and Rotate
Advanced functionality that provides users with multiple navigation options using touch or a windows mouse
Specifications
Optimized Scenario
Render 3D models of assets contextually in AVEVA System Platform with AVEVA Operations Management Interface (OMI)
System Requirements
AVEVA Asset Information Management Workhub and Dashboard 5.1.5 or above
AVEVA System Platform 2017 update 3 or above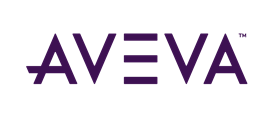 AVEVA Group Limited
AVEVA creates industrial software that inspires people to shape the future. We believe industry advancement should enhance the human experience.