Industrial Internet of Things
Innovation and automation at our core. We were an early adopter of the Industrial Internet of Things. Cheap connectivity, fast standardization, and automatic responses create business opportunities for every vertical.
Manufacturing Execution Systems
Manufacturing Execution Systems allow you to monitor industrial operations in real-time. Combined with your ERP, MES quickly becomes the beating heart of your production facility. As an Industrial Automation expert and endorsed Wonderware-partner, INDEFF has gathered decades of expertise and completed hundreds of large-scale projects.
Industrial Automation
We specialize in setting up the optimal sequence of PLCs, implementing SCADA systems and guiding you towards an overarching automation strategy.
Specifications
Industries
Oil & Gas
Food & Beverage
Life Sciences
Water & Wastewater
Infrastructure
Power & Utilities
Mining
Chemicals
Services Regions
North America
South East Asia
Middle East
Africa
Europe
Eastern Europe/Russia
Expertise Services
Control Room Design
Consulting Services
Engineering Services
Project Delivery Services
Design Services
Integration Services
Maintenance
Requirements Definition Services
Support Services
Software Development
Project Management Services
Developer Product Certifications
Historian
System Platform
Historian Client
InTouch
InBatch
MES Performance
MES Operations
Solution Type
MES/MOM
Operations Management
Languages
English
French
German
Russian
Arabic
Dutch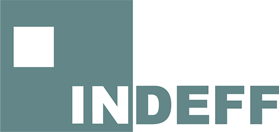 INDEFF Group
We are a Wonderware specialized international solution provider and Aveva Endorsed SI Partner with operating companies in Europe, Middle East and Asia. We globally support our clients with expert solutions for Plant Automation, Central Control Rooms, MES & Manufacturing Intelligence.