Embed the Power of Historian Data
AVEVA Historian is a high-performance process database capable of storing the huge volumes of data generated from today's industrial facilities.
This OMI App leverages those features, functions, and performance in an easy to use and configure OMI App.
Powerful retrieval modes process the data upon use and enable play-back capability to go back in time and watch the data as it changed.
Take Full Advantage of Historian Client Trends
Deep rich functionality to make sense of your industrial data
User-driven features and functions configurable for use
Run-time user configuration to personalize the experience
Specifications
Optimized Scenario
Embed historical data analysis into AVEVA Operations Management Interface (OMI) applications
System Requirements
AVEVA System Platform 2017 Update 2 or above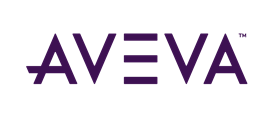 AVEVA Group Limited
AVEVA creates industrial software that inspires people to shape the future. We believe industry advancement should enhance the human experience.