Services Included to MES for Food Producers Solution
The packaged services customize the base set of enabling technologies and templates of the MES for Food Producers Solution to suit your requirements that comes with the extensive knowledge from the InDEFF Group.
Wonderware Standard Platform and Modules
The MES solution provides pre-integration of Wonderware standard software
Wonderware System Platform
Wonderware Recipe Manager Plus
Wonderware MES Operations
Wonderware Enterprise Integration
Weigh Bridge and Scanner Solution
Integration with automated weigh bridges
Scales
Hand held scanners
Specifications
Optimized Scenario
MES Solution for recipe based process industry offering a standard set of interfaces, integrations and options such as handheld scanners, weighing bridge, etc. The solution is a perfect fit for the single site small and medium enterprise as for the larger multi-site corporations that want to start and implement fast.
Services Regions
North America
South East Asia
Middle East
Europe
Solution Type
MES/MOM
Operations Management
Languages
English
French
German
Dutch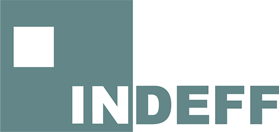 INDEFF Group
We are a Wonderware specialized international solution provider and Aveva Endorsed SI Partner with operating companies in Europe, Middle East and Asia. We globally support our clients with expert solutions for Plant Automation, Central Control Rooms, MES & Manufacturing Intelligence.