Full Size Video Play Back
Automatically adjusts the size of the video to play within the dimensions of the containing pane
Provides the capability to increase the size of a video to full-screen by selecting the expand icon
Selecting the Esc key returns the video to its original pane size
Typical Video and Audio Capabilities
Pause and Play control toggles between two states to start or pause the playback of a video
Move the Playback Slider left or right to show the content of a video at a selected time within its entire length
The Volume Control adjusts the sound volume of a video or mutes it entirely
No permanent editing changes are made to a video while displayed by the Video Viewer OMI App
Multiple Video Formats Supported
The Video Viewer OMI App supports multiple video file formats with no external video player software is required:
Specifications
Optimized Scenario
Display a pre-recorded video within a pane of an AVEVA Operations Management Interface (OMI) application with functionality like viewing a video on a web page.
System Requirements
AVEVA System Platform 2017 Update 3 Service Pack 1 or above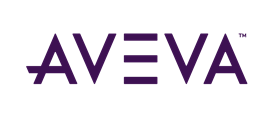 AVEVA Group Limited
AVEVA creates industrial software that inspires people to shape the future. We believe industry advancement should enhance the human experience.